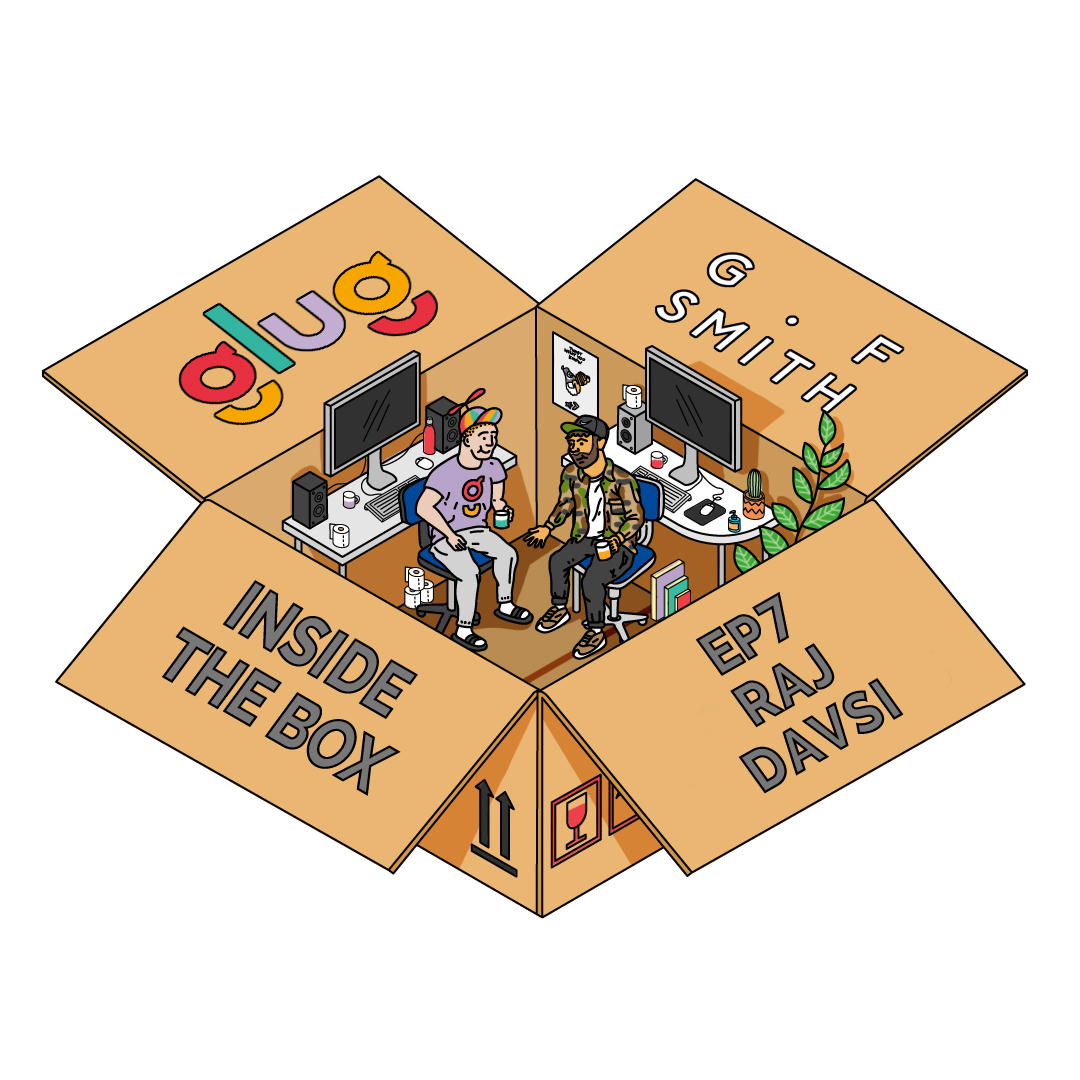 In episode Eight of Inside the Box, Ben is joined by motion master and creative director of the award-winning experimental studio, future deluxe, Raj Davsi. Before his move to Future Deluxe, Raj spent 5 years at the VFX and Creative Content studio, The Mill leading and Art Directing high-end commercials for clients such as Nissan, Ford, Mustang and youtube. In his personal life also finds the time to design visuals for a variety of brands and collaborate with musicians such as MJ Cole to create album artwork. 
You can check out Raj's work and latest escapades via his website: rajdavsi.com/
To find out more about Glug you can visit our Website, or Instagram and make sure to register for our series 001 of 'At Home With', which takes you inside the homes of your favourite creatives.
Thank you to our sponsors, G.F Smith & Created Academy for making this series possible.