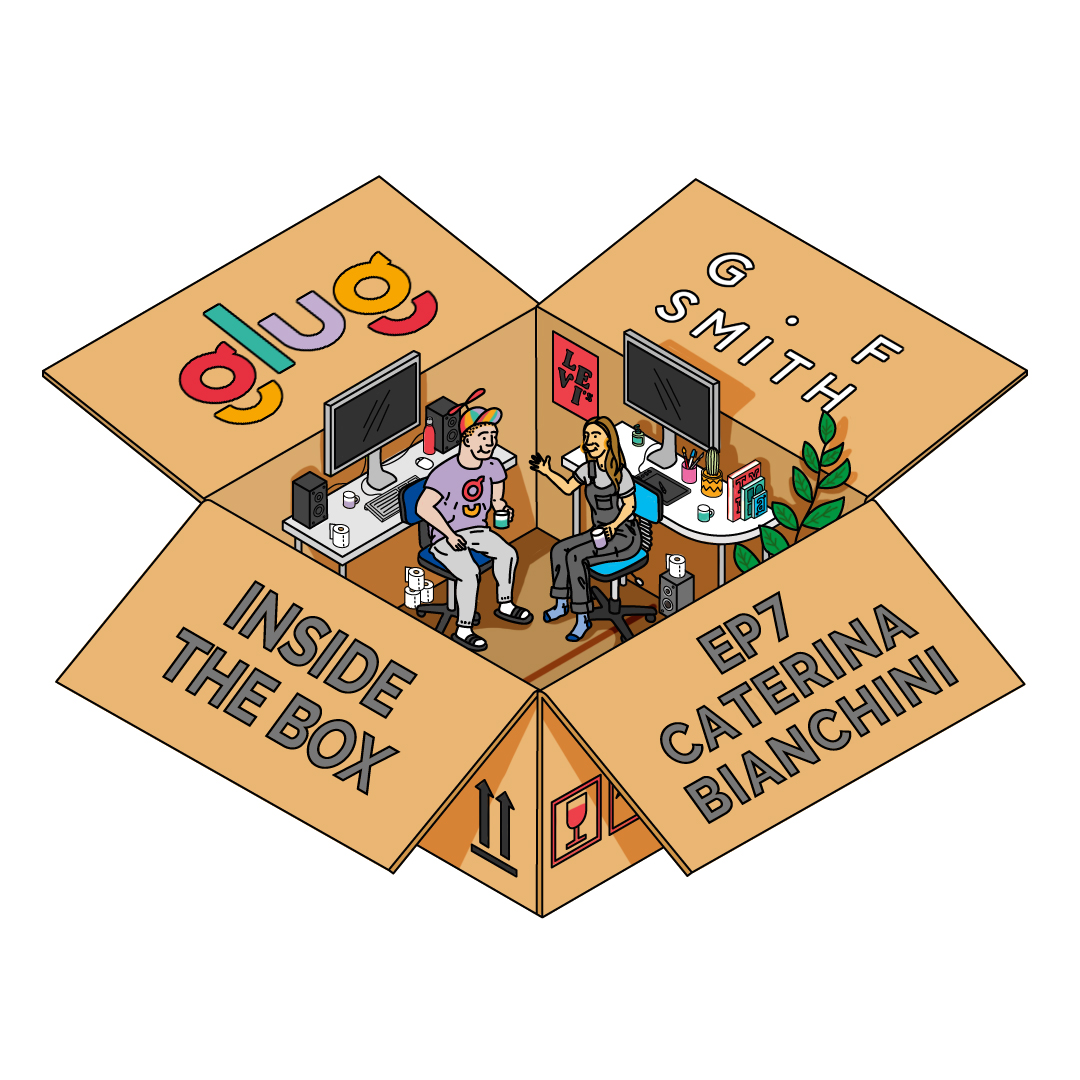 In this episode of Inside the Box, Ben is joined by graphic design mastermind, founder and creative director of Studio Nari, Caterina Bianchini. Caterina was a Senior Designer at Boiler Room, before becoming a freelance designer and art director. She then went on to launch her own studio which was recently rebranded into Studio Nari. Along with her team, Caterina has created work for the likes of Nike, Lush, Red Bull, Adidas, Boiler Room & Selfridges.
You can check out Caterina's work and latest escapades via Studio Nari's website: studionari.co.uk
To find out more about Glug you can visit our Website, or Instagram and make sure to register for our series 001 of 'At Home With', which takes you inside the homes of your favourite creatives.
Thank you to our sponsors, G.F Smith & Created Academy for making this series possible.