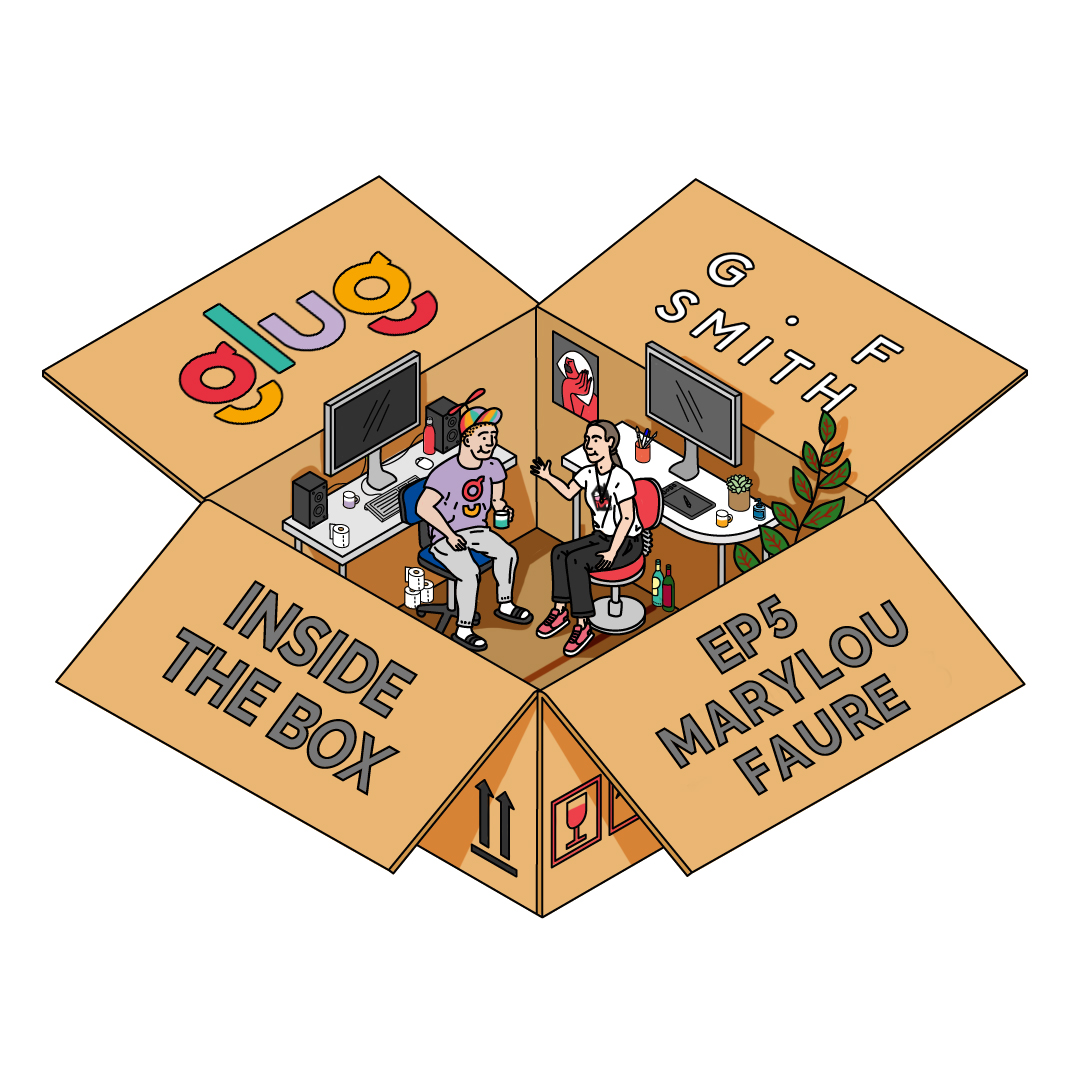 In episode five of Inside the Box, Ben is joined by illustrator, dog lover and mini egg addict, MaryLou Faure. Hailing from Paris, Marylou has been London based since 2012 with her use of bold colours, dynamic figures and hand letterings making her a household name within the industry.
You can check out Mary Lou's work and latest escapades via her website: maryloufaure.com
To find out more about Glug you can visit our Website, or Instagram and make sure to register for our new digital series, 'At Home With', which takes you inside the homes of your favourite creatives.
Thank you to our sponsors, G.F Smith & Created Academy for making this series possible.