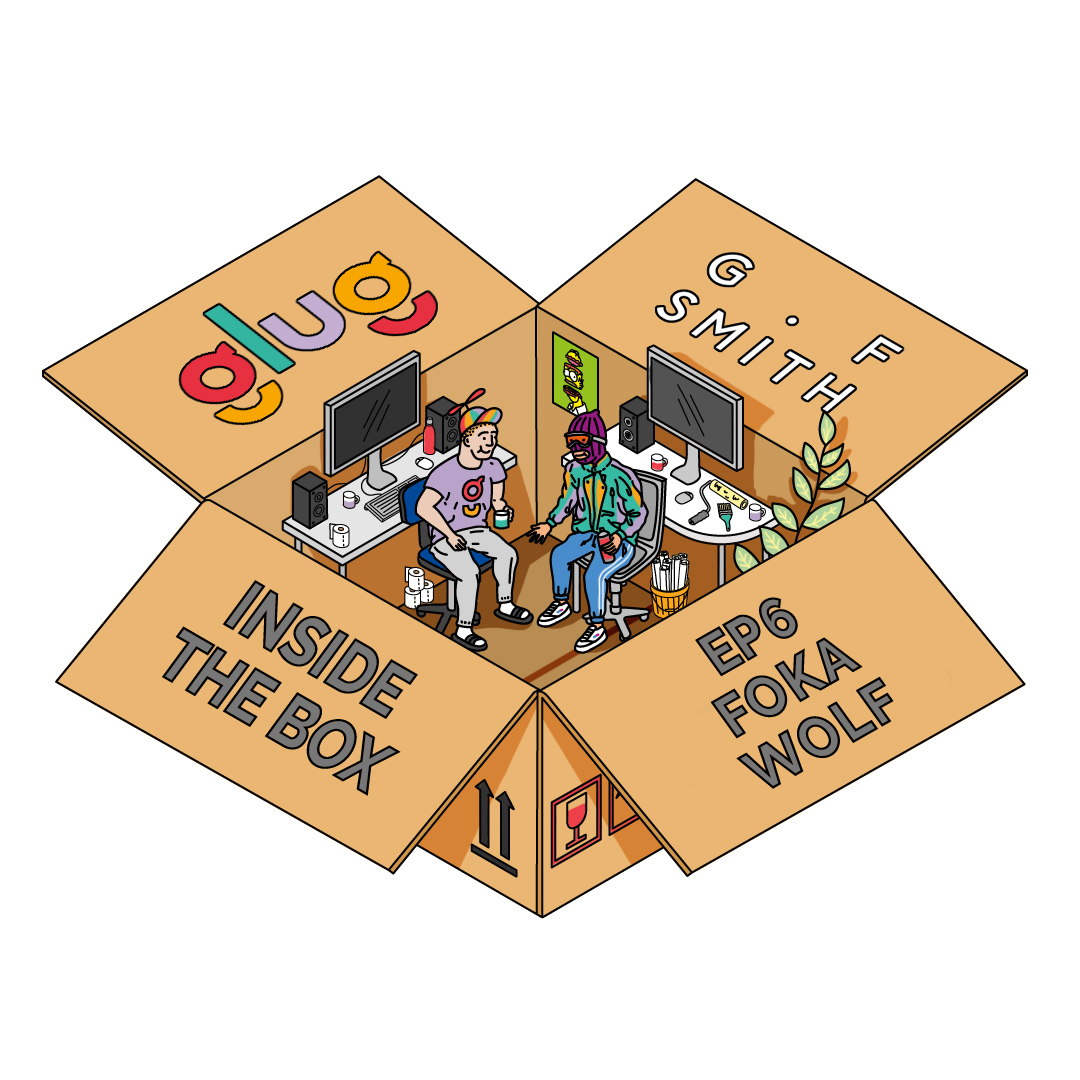 In episode six of Inside the Box, Ben is joined by illustrator, street artists and self-confessed professional gobshite, Foka Wolf. Alongside laser quest, dog shows and the occasional bout of shoplifting, Foka wolf has become a prolific name, canvassing areas with provocative adverts which address everything from light-hearted comedy to serious socio-political issues, and in 2019 he was described as the Birmingham Banksy by TimeOut Magazine. 
You can check out Foka's work and latest escapades via his website: megacorpglobal.com
To find out more about Glug you can visit our Website, or Instagram and make sure to register for our series 001 of 'At Home With', which takes you inside the homes of your favourite creatives.
Thank you to our sponsors, G.F Smith & Created Academy for making this series possible.